Homemade pasta is most definitely the kind of stuff special meals are made of, but that doesn't mean that it can't easily happen on a weeknight. Case in point with this recipe. From flour and eggs to silky steaming pasta in just about 45 minutes, Thirty five if you're really on a roll. I've usually made pasta by hand in the past, by creating a little well in the middle of a pile of flour, and then cracking eggs in the centre and forming a dough by incorporating the lot with a fork. A kneading session then follows.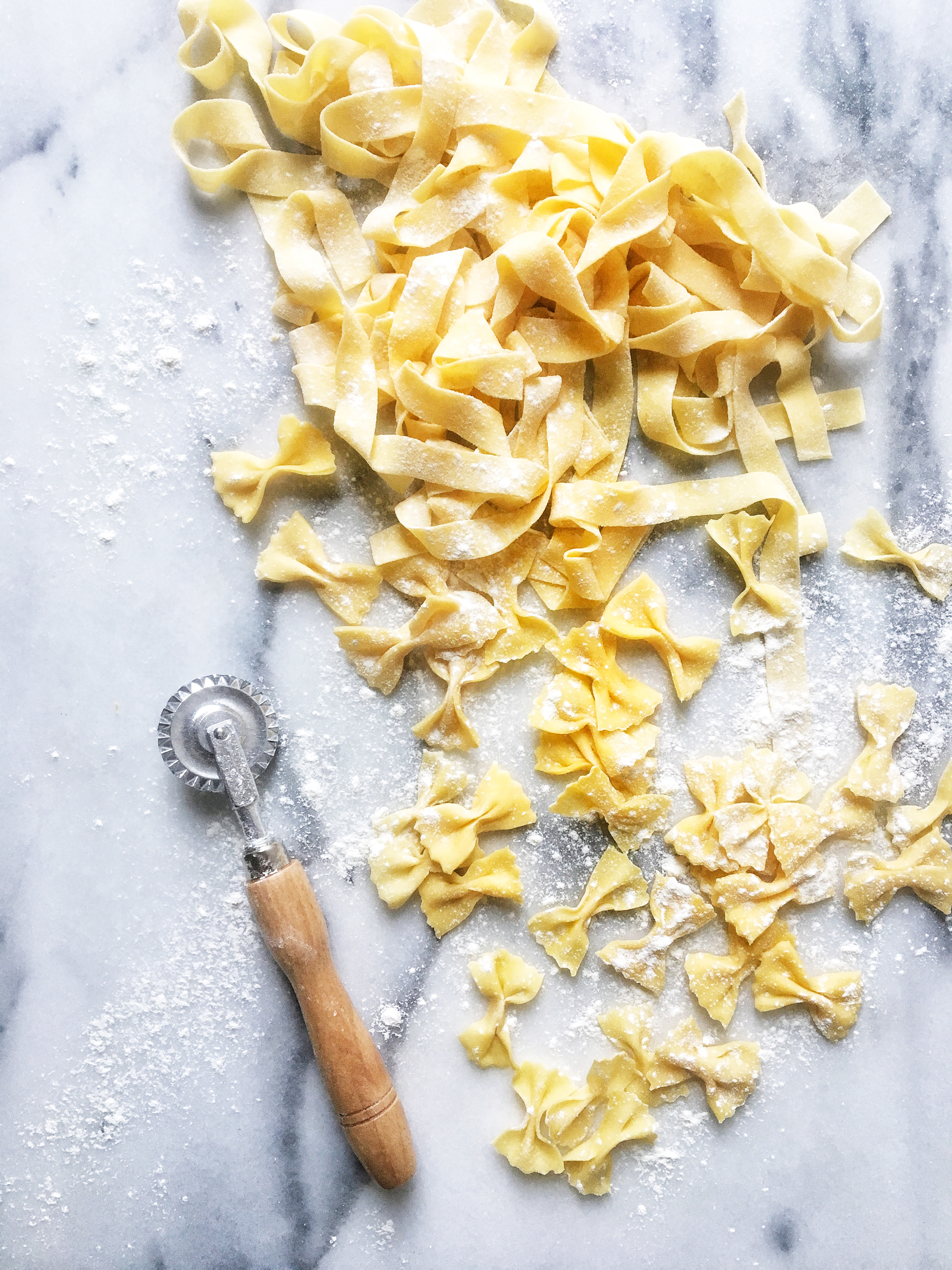 This time around though, I made the dough using a food processor. It literally took seconds. Easy peasy.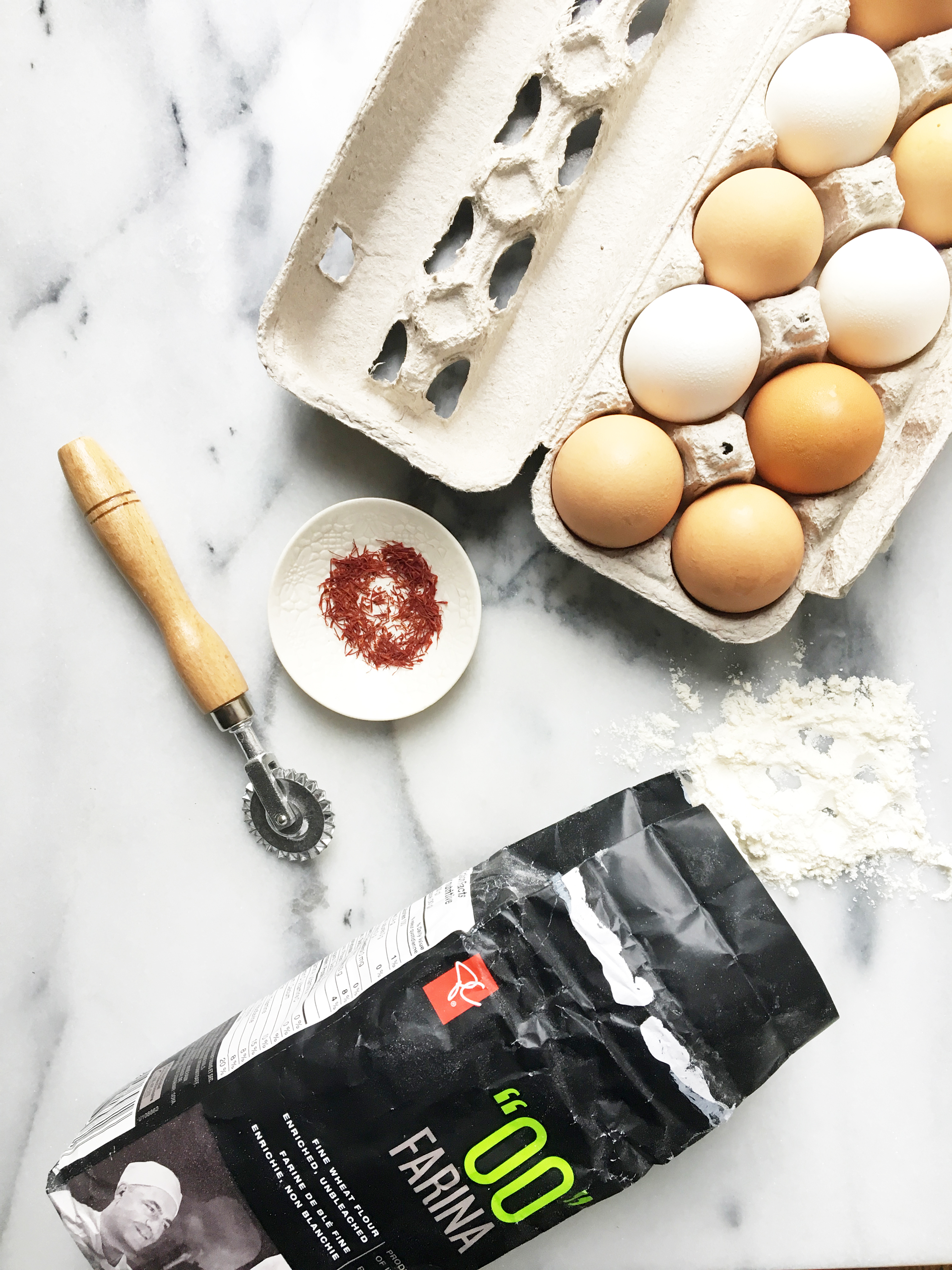 This is the 5th recipe I'm developing for PC Black Label for their #PlayWithYourFood campaign. I was given the choice between two products to use: their PC Black Label Pizza Sauce and their PC Black Label "00" Farina Enriched Unbleached Fine Wheat Flour. I was really interested to see if the "00" flour would make a difference in a simple recipe like homemade pasta, with so few ingredients. The flour is very fine in grind, hence the "00 labelling, and is meant to yield a softer and more pliable end-result. And I have to say, this batch of pasta was one of my favourites to date made at home. It was easy to work with and had that incredibly addictive buttery and silky quality that will leave you wondering why you didn't double the recipe.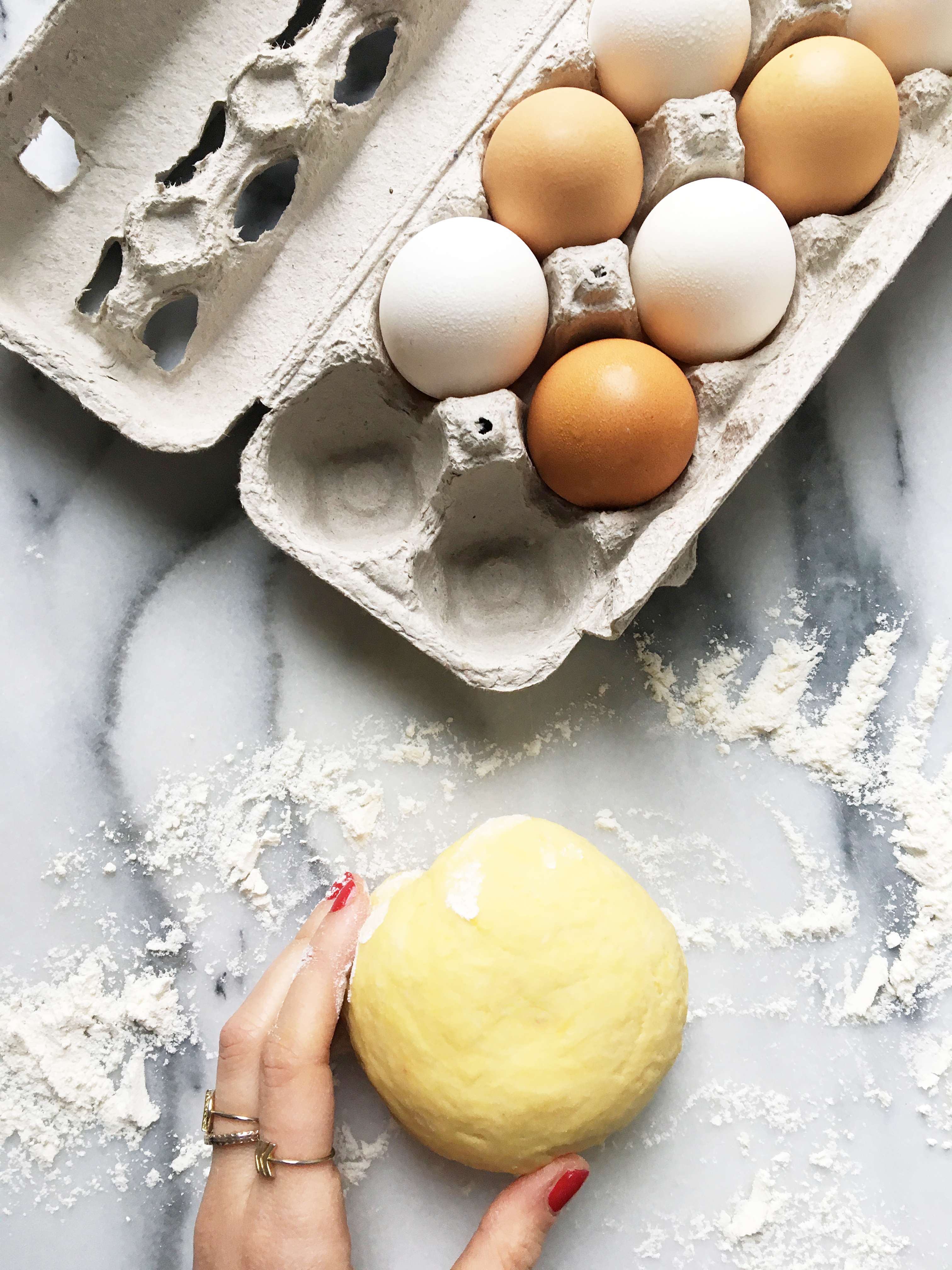 As a little add-on to this week's recipe, I'm running a contest on my Instagram page where you can win a $50 gift card to Loblaws as well as a gift box containing 2 PC Black Label products. Head on over to the post for all the details to enter!
Homemade Saffron Pasta
Serves 2
How it's done:
• 1 small pinch saffron threads
• 1/4 tsp of boiling water
• 200g PC Black Label "00" Farina Enriched Unbleached Fine Wheat Flour
• 2 eggs
• 1/4 tsp kosher salt
In small bowl, combine saffron and boiling water. Let stand for 5 minutes. In food processor, combine flour, eggs, salt and saffron mixture. Pulse until dough just comes together. Press the dough together with your fingers, adding a touch of flour if it's too sticky to the touch.
Turn dough over onto working surface, kneading to form a smooth dough. Cover with plastic wrap and let rest on your counter for 20 minutes. This is the perfect amount of time to get your water boiling so it's ready to go when you need it and make your sauce. I opted for a a simple shredded Lacinato kale/ coarsely chopped black olive/ olive oil, garlic and Parmesan cheese combo.
Cut your dough into two pieces and lightly roll out to flatten, leaving dough covered with tea towel while not in use to prevent drying. Using a pasta maker, start at the widest setting and pass the dough through 3 times, folding over once crosswise between each. Work your way down to the narrowest to form paper thin strips. Using knife, cut the pasta into your favourite shape. I used a sharp knife to cut half of mine into pappardelle and then cut the other half into 1x 1-1/2 rectangles using a scalloped pasta cutter, firmly pinching the centre to form farfalle.
Once your pasta is shaped, cook in a big pot of generously salted boiling water for about 2 minutes, or until the pasta is al dente.