I had crêpes almost every Saturday morning from breakfast growing up. I know, cue the French cliché. As I've said here before, my mom isn't much of a cook, but what she does, she does well. Crêpes are one of those things. We had a fantastic tradition of enjoying them as a family almost every weekend. Most often, they were flavoured simply: with a sprinkling of sugar and a generous squeeze of lemon juice. It's a pretty stellar way to start the day.
When I received my PC Black Label box this month, with 3 products to choose from to base a recipe around, PC Black Label's Raspberry Syrup immediately called my name. I had always wanted to create a  recipe for chocolate-flavoured crêpes and the pairing of those with raspberry syrup was sure to be a natural one. The other products to choose from were PC Black Label's Grilled and Marinated Artichokes Halves, as well their Soft Dried Apricots, but my mind was made.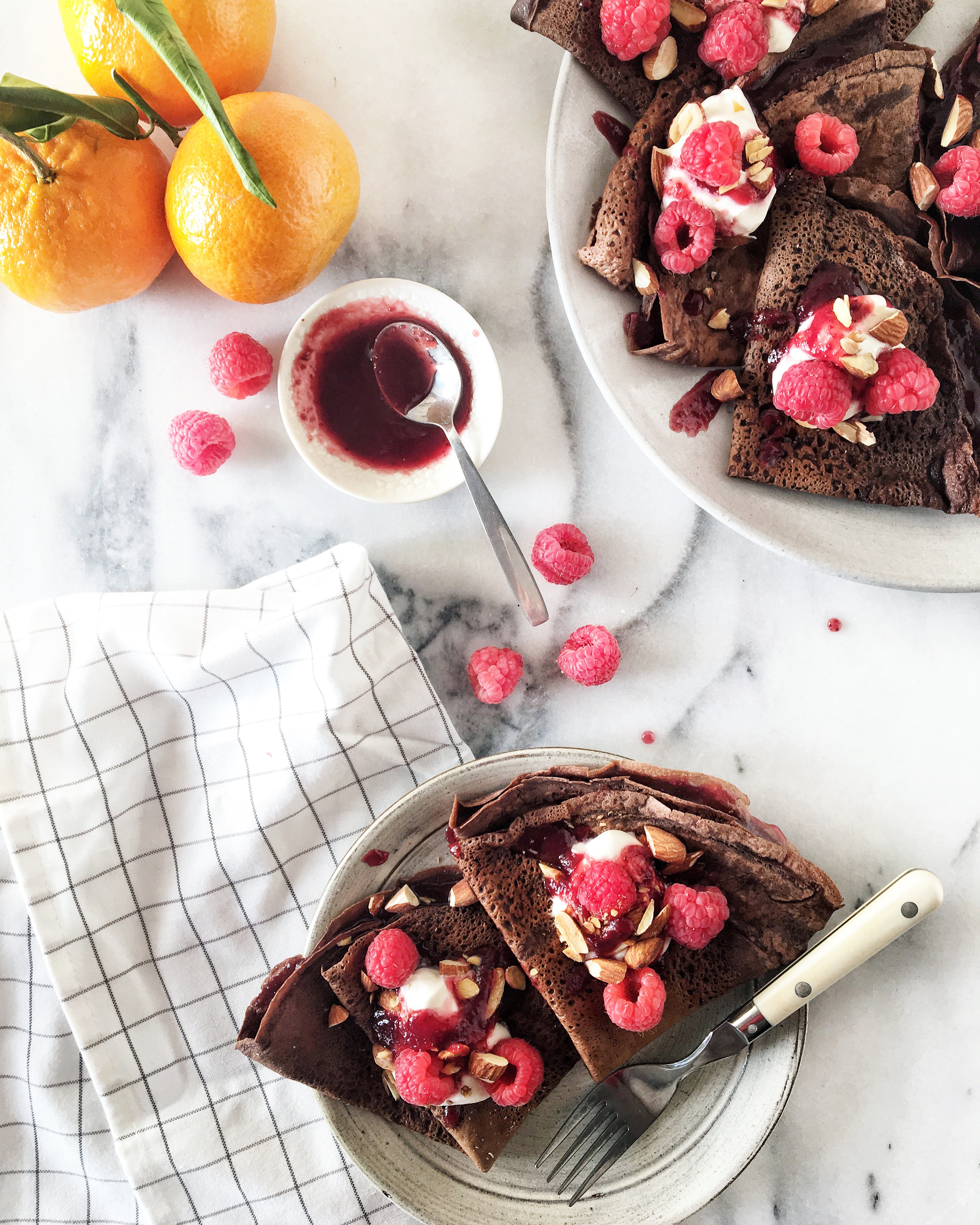 The batter for these comes together in minutes, and they do taste best if you let them rest in the fridge overnight, or at least for 1 hour. This will smooth out the batter, ridding it of any air bubbles, which will give it better texture. These are on the slightly more indulgent side of things, so I suggest making them for a sweet afternoon tea, as opposed to a breakfast treat. But to be honest, I'd happily enjoy them for breakfast without complaint.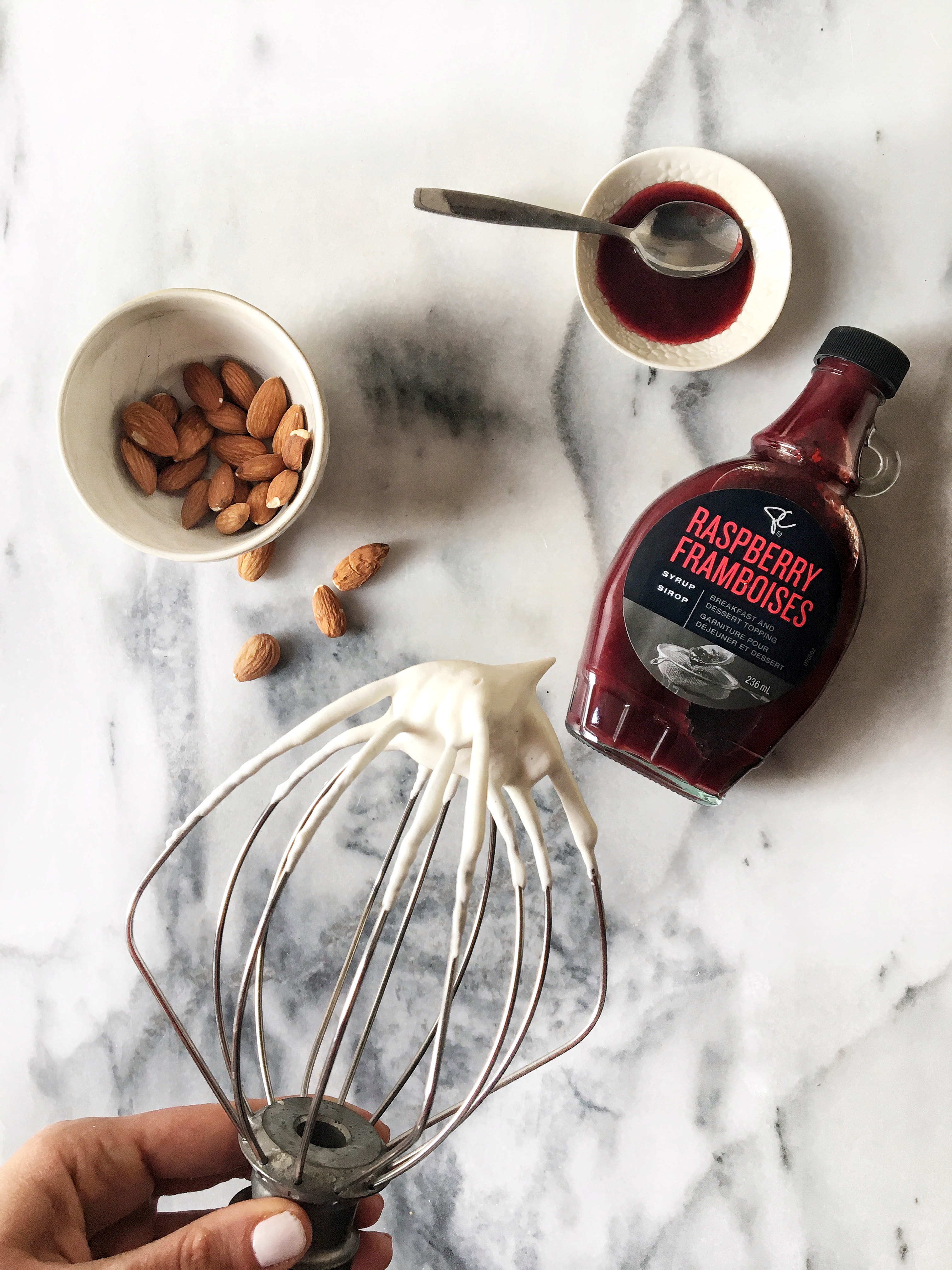 Chocolate & Almond Crêpes with Raspberry Sauce 
Serves 8
• 1 cup all-purpose flour
• 1/4 cup cocoa powder
• Pinch salt
• 4 eggs
• 1-1/2 cups almond milk
• 2 tbsp butter, melted and slightly cooled + extra to make each crêpe
• 1 tsp vanilla
• 1 cup PC Black Label Raspberry Syrup
• 1/2 cup heavy whipping cream (35%), softly whipped
• 1/3 cup whole almonds, coarsely chopped and toasted
• Fresh raspberries, to garnish
In small bowl, whisk together flour, cocoa and salt; set aside. In large bowl, whisk together eggs, almond milk, butter and vanilla. Whisk in flour mixture until smooth. Strain through fine-mesh sieve into clean bowl. Refrigerate for at least 1 hour, or overnight if feasible.
Place crêpe pan over medium heat. Swirl little knob of butter into pan until melted. Pour in 1/4 cup crêpe batter, tilting and swirling pan to form an even thin circle at the bottom of the pan. Cook until edges of crêpe start to curl, about 2 minutes. Flip and cook on other side batter slightly firms up, about 1 minute.
Fill crêpes with raspberry syrup, top with whipped cream, almonds and fresh raspberries.