I absolutely love cold soups in the summertime. Whether it's a classic, cold gazpacho, a chilled cucumber soup, a refreshing vichyssoise (the traditional French soup with potato and leeks) or a dessert soup, there's no better way to enjoy the season and stay cool. Strawberry soup has become a new favourite of mine this year and let me tell you how the obsession started.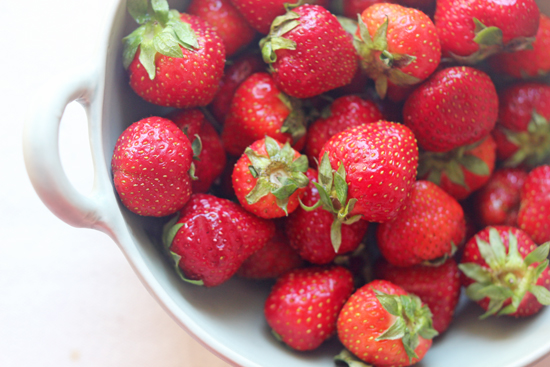 My brother came to visit a few weeks ago and started talking about this amazing strawberry soup he had come to master. Now my bother doesn't cook much, so for him to go on and on about a soup he couldn't stop making was the first sign that something really delicious (and really simple) had surely been discovered. I also can't seem to help myself every time I go grocery shopping these days– somehow, I always end up reaching for two baskets of those perfectly plump, red-all-over strawberries. The smaller they are (and the more uneven) generally means that incredible sweetness is in store, and I just load up my cart. All this to say that the top fridge of my shelf is filled with them and that they needed to be quickly turned into something delicious.This is my version, a super-easy, 5-minute, 4-ingredient bowl of absolute delight.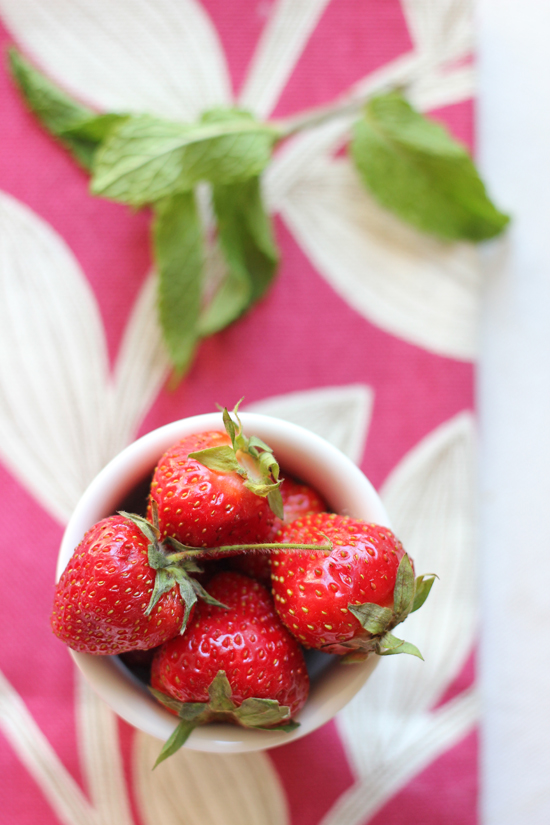 The only key to success here is perfectly ripe strawberries and a little patience to let the soup fully chill after it's been made. You can serve it plain with a little extra fresh mint, or add a dollop of smooth ricotta, thick yogurt or a spoonful of mascarpone, if you're feeling extra indulgent. Next up for me is trying this soup in ice pop form!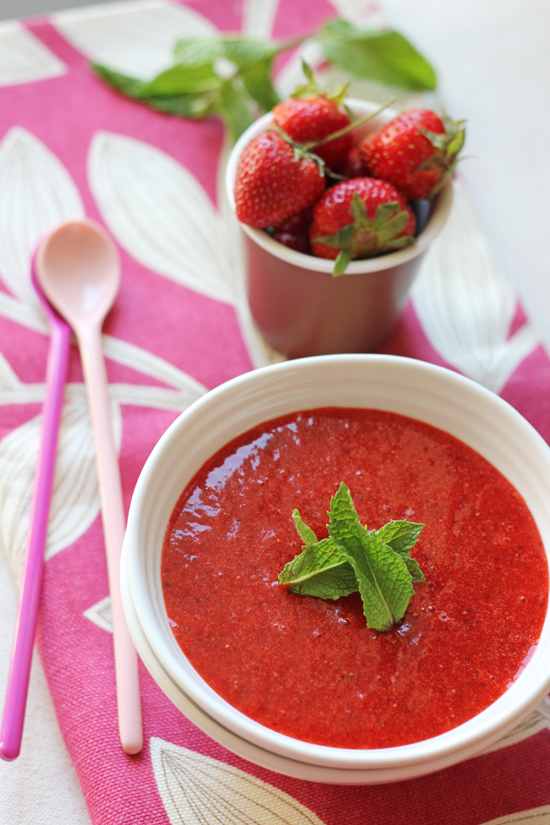 Chilled Strawberry Mint Soup
Serves 2
350 g strawberries, stemmed and hulled
4 tsp pomegranate molasses (optional, but a really adds a little something special)
1 tbsp liquid honey
6 fresh mint leaves, and more for garnish
In food processor, blend strawberries, pomegranate molasses, honey and mint until smooth. Transfer to bowl. Cover and refrigerate until completely chilled, about 1 hour. Garnish with mint.