I've always loved persimmons, but generally end up snacking on them, just as they are, or enjoying them simply diced over steel-cut oats. @persimonsays, a brand of persimmons grown in the Ribera del Xúquer region of Spain, grows these beautiful, sweet fruit. They challenged me to cook them in a savoury way, using a few other Spanish ingredients. The result? This persimmon pizza!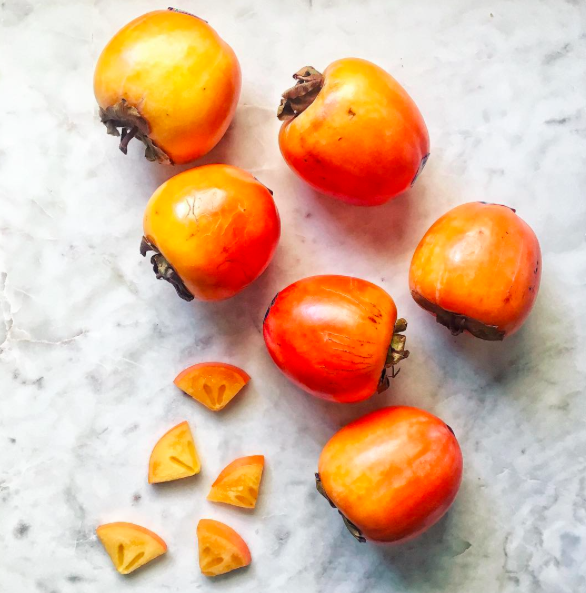 Persimmon, Manchego & Kale Pizza ¼ cup Sobrasada sausage 350g pizza dough 1 tbsp olive oil 1 generous pinch saffron ½ cup grated Manchego cheese 1 cup chopped kale 1 Persimon® persimmon, sliced into rounds and then sliced into quarters 4 olives, pitted and chopped ¼ cup shaved Murcia al Vino cheese 1 tbsp marcona almonds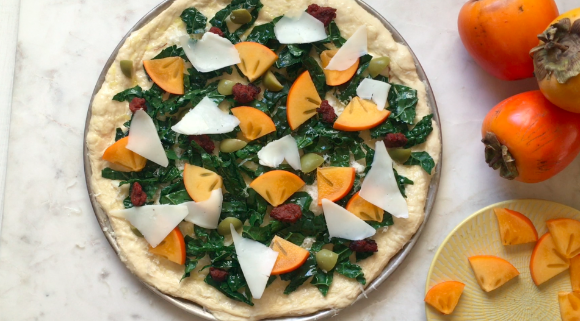 In nonstick skillet over medium heat, drop small mounds of Sobrasada. Cook, turning occasionally, until sausage is cooked through, about 5 minutes. Using slotted spoon, remove to paper-lined plate and set aside. On lightly floured work surface, roll out or press pizza dough into 12-inch circle. Transfer to greased pizza pan. In small bowl, combine olive oil and saffron. Brush all over pizza. Sprinkle with Manchego cheese. Top with kale, persimmon, olives, Sobrasada sausage and shaved cheese. Bake on bottom rack of 500F oven until bottom is golden, about 15 minutes. Sprinkle with Marcona almonds.
For more recipes, visit http://www.persimonsays.com