I'd happily have dinner be a successive series of bite-size apps. Forget the main, when it's warm and sunny, these are what I gravitate to, cold drink in hand. At the moment, peaches are ripe and and perfectly sweet, so this seemed like a natural choice. It's also the recipe I developed for Loblaw's PC Black Label range this month.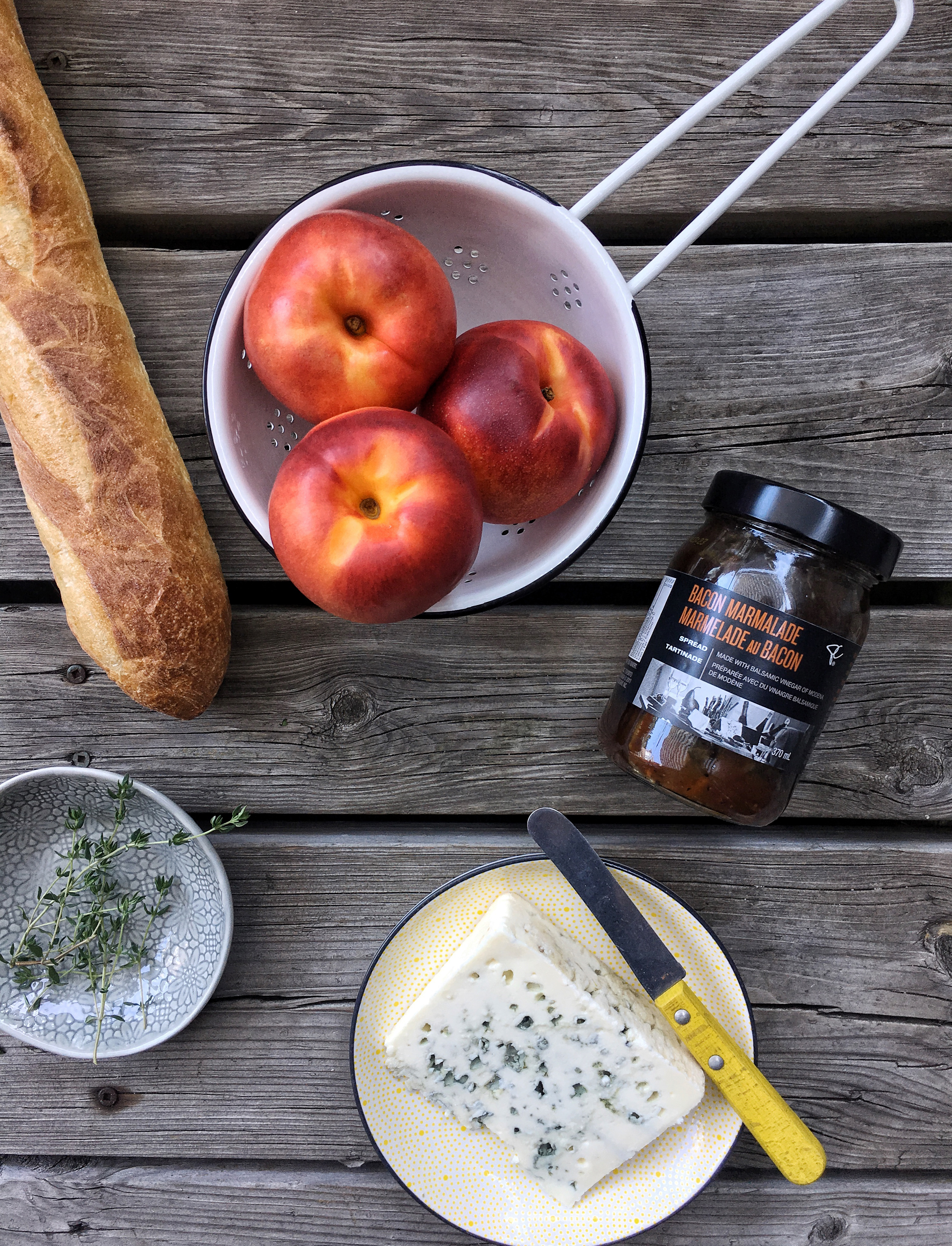 I had the choice between Classic Aioli or Bacon Marmalade. I would usually opt for aioli anything, but with fresh peaches in mind, the sweet marmalade was a natural choice. You can switch up the cheese and fruit for this one – try it with cherries and brie, or goat cheese and blueberries. The key is the sweet and salty combo, all perfectly layered on crusty baguette.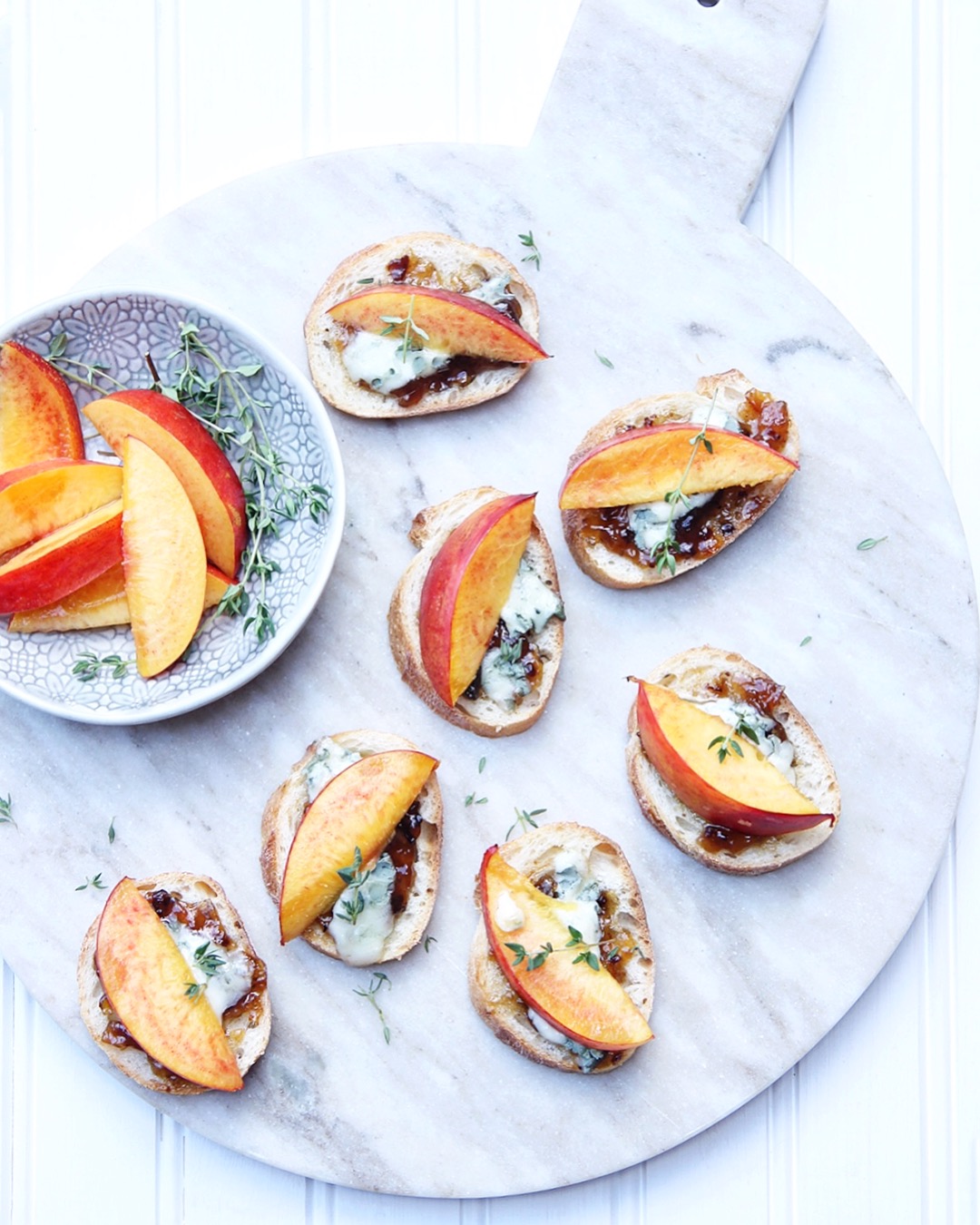 Peach, Marmalade & Roquefort Crostini
How it's done (makes 9 crostini)
• 9 slices baguette (about 1/4 inch thick)
• Olive oil
• 2 tbsp PC Black Label Bacon Marmalade 
• 30g roquefort cheese, crumbled
• 1 peach, sliced
• Thyme sprigs, to garnish
Drizzle baguette slices with olive oil. Arrange on baking sheet; bake in 400°F oven until starting to turn golden, about 3 minutes. Remove from oven. Spread bacon marmalade overtop of baguette. Top with Roquefort cheese and peach slices. Bake until cheese melts and peaches are warmed through, about 5 minutes. Garnish with thyme sprigs.