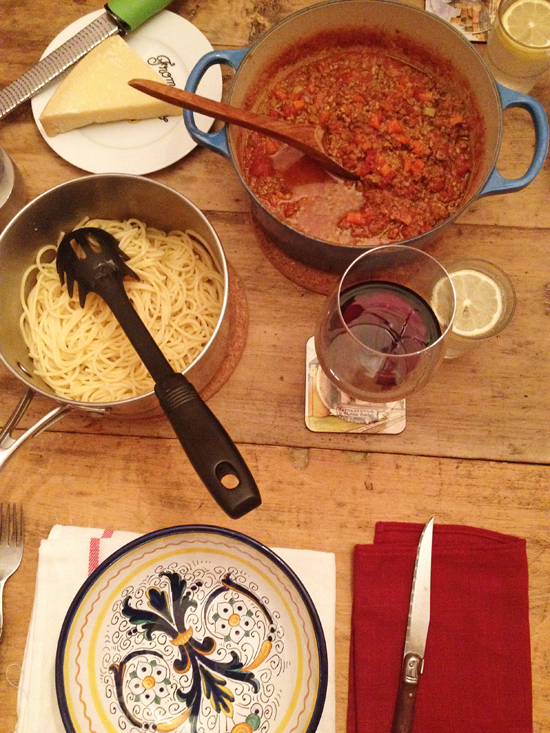 Anytime you start talking about your favourite cookbooks with a group of food lovers, you know good conversation is about to take place.This exact thought was the starting point for a cookbook club I've started with Jan (from Family Bites) and Mardi (from eat. live. travel. write). This past weekend was our very first get together. The premise is simple: we all agree on a cookbook author for that month's gathering, and then each one of us makes a dish of their choosing for the special night.
Marcella Hazan was our chosen cookbook author this month, a woman who I actually knew very little about. The New York Times talks about her as the woman who "changed the way Americans cook Italian food." and that on its own was enough to get me incredibly intrigued about her recipes. I went digging through our extensive Canadian Living Test Kitchen cookbook collection at work, found one of her cookbooks, and a few minutes later, my decision was made: I would be making her Amaretti and Chocolate Cake.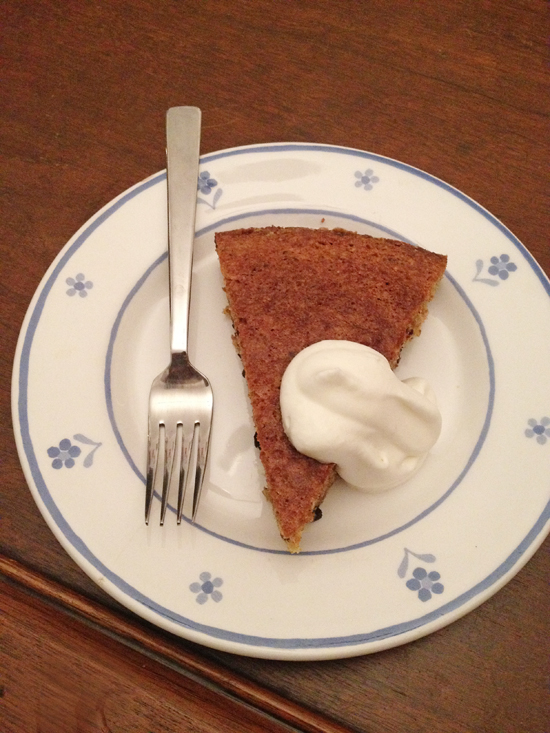 Following a recipe to the tee is not really something I'm used to doing at home. But for the purposes of our Cookbook Club, I wanted the recipe to be exactly what the author had intended it to be. Tempted to add a little pure vanilla to my cake batter? I was. But I kept it in, and didn't change a thing.
Our menu went as follows: Jan made Marcella's Hard-Boiled Eggs with Green Sauce (read deviled eggs 'sans mayo' and filled with olive oil, anchovy paste, mustard, capers and herbs) & Baked Stuffed Mushroom Caps. Both recipes were very retro-feeling, and though the eggs were a bit salty for all of our palettes, the mushrooms really hit the spot. Mardi then served us Ragu Bolognese (the result of a slow four hour simmer) and the thick sauce was spooned over al dente spaghetti. It was comforting, meaty, complex in flavour and absolutely delightful, especially with a generous sprinkling of Parmesan cheese. We finished things off with the cake, topped with a couple hand-whipped dollops of soft cream. Verdict? The cake was dense, but delicious.
I'm so looking forward to our next gathering — we'll be making recipes from Nigella Lawson!
To learn more about Marcella Hazan, take a look at this overview of her life via the New York Times.