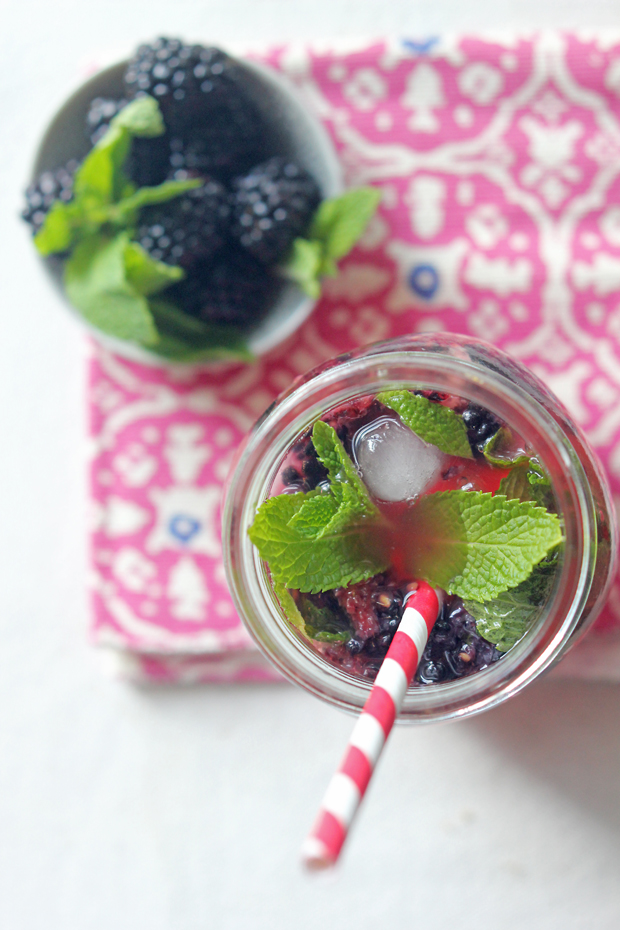 There's something about the fresh mint in mojitos that always screams warmer weather to me. Spring has been taking its time this year, but I've decided to take matters into my own hands and brings sunnier times to my kitchen, regardless of the menacing grey skies.
This take on a classic mojito came thanks to a little bottle of Yuzu I had been meaning to put to good use. Yuzu is a tart Japanese citrus which tastes sort of like a combination of grapefruit and lemon. Finding fresh yuzu fruit is usually quite difficult, but you can use pure bottled yuzu which you'll find in Japanese specialty stores. I'm looking forward to trying a few new recipes with yuzu like these Yuzu Vanilla Cupcakes or this Mushroom Salad with Yuzu Dressing.
Yuzu plays the role limes traditionally play in a classic mojito. If you've read the recent headlines about the shortage of limes in our future, this may prove to be not only a delicious substitute but a necessary one!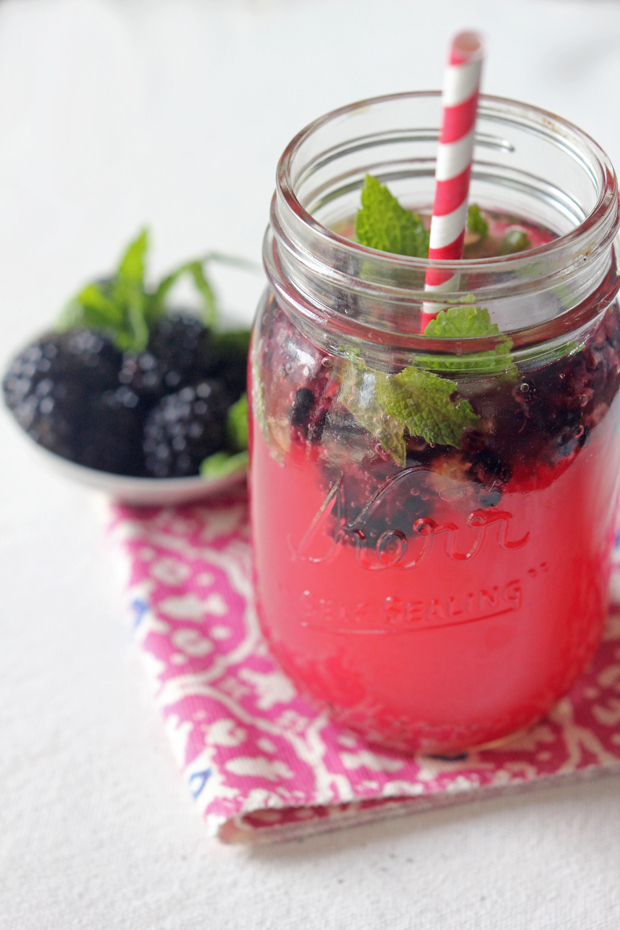 I've made this using blackberries, but it would also work any other kind of berry if that's what you happen to have on hand. It's fruity, tart and feels so fresh and crisp. I know I'll be enjoying these throughout the summer, preferably alongside some salty cured meat and sharp cheese.
Blackberry and Yuzu Mojitos
Serves 2
3 tbsp yuzu juice
2 tbsp granulated sugar
8 fresh mint leaves and more to garnish
1/4 cup blackberries
5 tbsp rum
Carbonated water
Ice
Place the yuzu juice, sugar and mint in bowl and muddle to bruise the mint and combine the ingredients. Add in the blackberries and lightly muddle to break them down. Stir in rum. Divide between two glasses. Top off with the carbonated water and a couple ice cubes. Enjoy!