It might come as no surprise that, aside from my family and friends, the one thing I miss the most about living in France is the easy, every day access to some of the best food in the world. Being home for a couple weeks in August allowed me to reconnect with some of the dishes I miss most. The Basque region has always been one of my favourite spots in France, probably because I've spent a lot of vacation time near Biarritz. I'm lucky to have a family cottage just a few kilometers from Biarritz, a place which hosts dozens and dozens of happy family memories for me.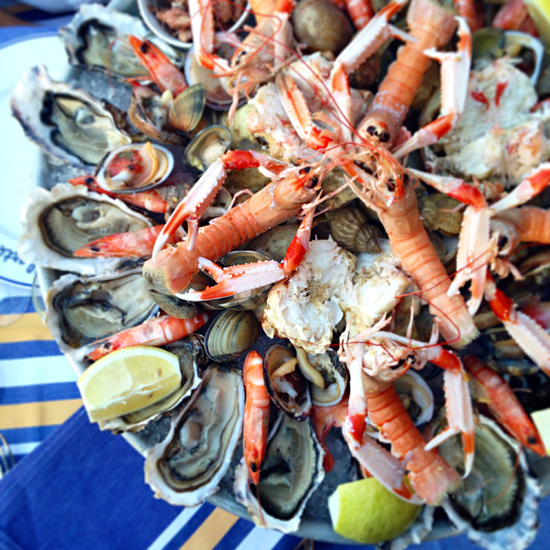 This year, coupled with many summer-ripe homemade dishes, we had a few pretty amazing dinners out which I wanted to share. You may have seen some if these if you follow my Instagram account. Anyone who knows me well, knows I have a weakness for a plateau de fruits de mer, or seafood platter. The one at Chez Albert, in the centre of Biarritz, is glorious. Fresher-than-fresh shrimp and langoustines, oysters, crab and more are served with mayonnaise, bread and a squeeze of lemon juice. You'll find fish dishes on the menu as well, but this is the treat to indulge in here.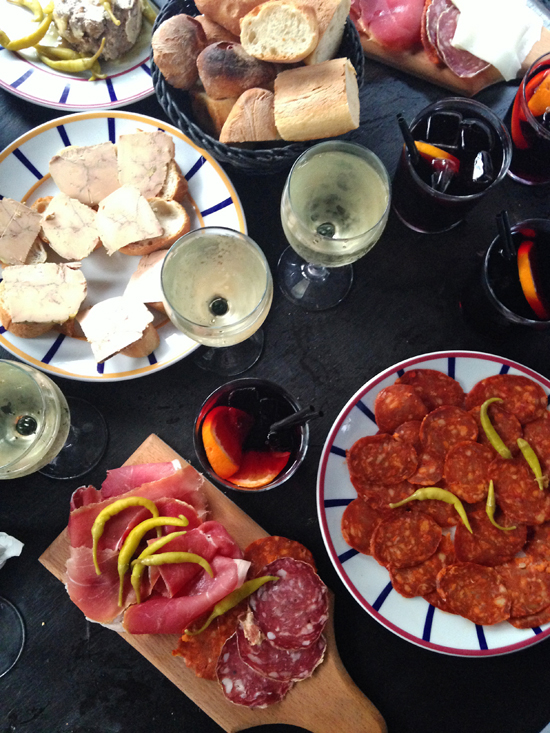 Another must when in Biarritz is stopping to get a drink and a bite (l'apero!) before you head to dinner. Packed and lively at almost anytime in the summer months, Le Comptoir du Foie Gras is the kind of place that's always worth waiting to get a table at. You might end up at one of the high tables, standing up, but that's okay too. Try their sangria, selection of charcuterie (cold cuts!) including local chorizo, jambon de Bayonne (ham from the nearby Bayonne region) and salami. Their namesake, the foie gras, is beautifully rich, and its supplier is apparently a highly guarded secret.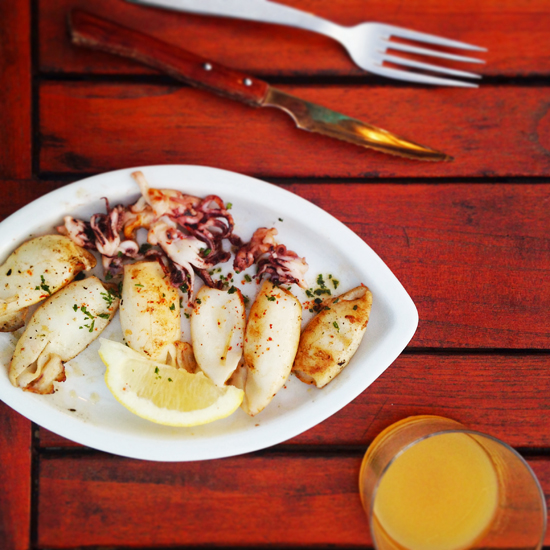 Nestled right by the ocean in the village of Guethary, a handful of restaurants have established themselves by the rocky, picturesque shoreline. The food is incredible, as is the view. These chipirons (small squids that are quintessential to the Basque region) were one of our appetizers at the Les Alcyons restaurant. It's cooked a la plancha, the traditional flattop grill that is so often used in this region to prepare meats, fish and vegetables.