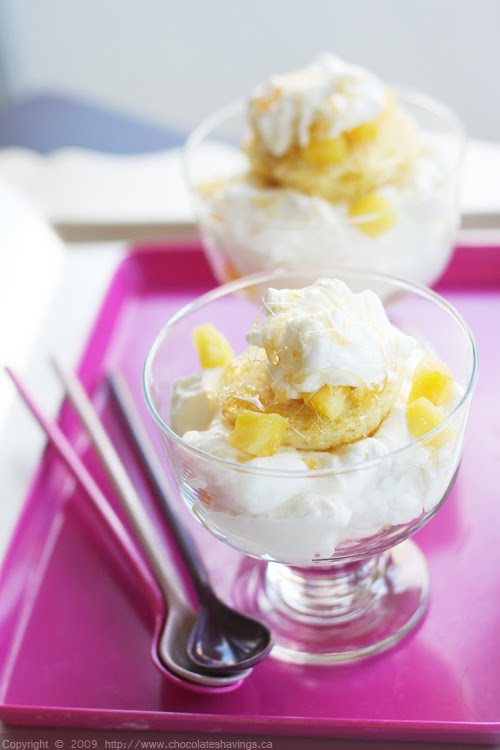 It's been a while since I've been able to take some time, sit down and write a proper blog post. Here's why. I just finished up an internship at the BBC offices in London working for their food magazines Good Food and Olive. If you're a food magazine fanatic like I am, you've probably been reading these magazines every month and getting inspired by beautiful dish ideas to make in your kitchen for family and friends.
The truth is, I've been working freelance for a few years now and I've done most of my learning about photography, writing and food photography on my own. While this certainly has its advantages, I wanted to take some time and be part of a structure for a little while and learn and help out in a media environment I admired. So, I packed my bags, moved to London for a little bit and I don't regret a single second of my trip. I'm glad to have started my food journey on my own – I discovered my style, the type of photography that most speaks to me and developed my way of structuring my work but being part of these magazines for a little while has taught me a lot and been the cherry on the cake of my career so far.
The amount of work that goes into producing a food magazine is absolutely immense. From the organization of the different teams that makeup a magazine, to the design work, marketing, advertisement, the choice of photography, the outside sources, the recipe testing, and re-testing, the fact-checking and more, the producing of each issue necessitates the hard full-time work of at least 30 people. During my stay, I was able to assist on a photo shoot with food stylist Silvana Franco and food photographer Lis Parsons. Lis is the wonderfully talented photographer of some of Nigella Lawson's cookbooks (I saw a couple pages from her book to be released in the Fall and the recipes – as well as Nigella – are absolutely gorgeous). Silvana has worked with the BBC for decades and is the author of many cookbooks and has that great eye and just knows how to style food to get the best shot. Difficulties of the day were shooting chicken thighs (not the prettiest thing in the world!) and some baked eggs… also not easy! I got to style some of the dishes, I will give you a heads up when the issue is out.
For all of us food photographers who are used to styling and shooting all in one, it was really interesting to see the setup for a photo shoot where these jobs are done separately by different people. The food stylist, in this case, is the person who develops and writes the recipes as well as the one who cooks the recipes on the day of the shoot. The food is then styled by this same person and brought directly to the photographer to be shot.
The photo team at the magazine decides what the general feel for the group of photos should be and supplies the photographer with a set of props to be used for the shoot with specific instructions on which plates, cutlery, napkins, glasses and accessories should be used with which dishes. I was like a little girl on Christmas morning looking at all the props available: the series of colorful napkins, saucers, tins, pots and pans, chopping boards were gorgeous and the color palettes were subtle but incredibly elegant.
I will leave you with this for the moment – I'm off to enjoy my last couple days in London but I will leave you with one of my recipes that was just published in Indulge magazine. It's a simple dessert to make and a wonderful option to serve a group of guests. I hope you enjoy it as much as I do.
Pineapple Parfait with Ginger Caramel
Serves 4
For this recipe, you can use a store bought pound or chiffon cake, or make your own. Topped with ginger caramel and fresh pineapple it's the perfect way to end any meal.
2 cups of heavy whipping cream
2 tbl of sugar
2 teaspoons of vanilla extract
1/2 pineapple, diced
1 small pound or chiffon cake
To whip the cream: place a mixing bowl with the cream for 20 minutes in the fridge. The bowl and cream should be very cold to help with the whipping process. Whip the cream using a hand mixer until the cream forms soft peaks. Add the sugar and vanilla and whip until the cream looks like whipped cream and is smooth and fluffy.
Cut the pound cake into small slices the size of your serving ramekins. Place one slice of pound cake at the bottom of each ramekin, top with a couple tablespoons of diced pineapple followed by a couple ladlefuls of whipped cream. Repeat the process adding pound cake, pineapple and whipped cream. Top with a good drizzle of ginger caramel.
Ginger Caramel
1/2 cup of water
1/2 cup of sugar
1 slice of ginger, 1/4 inch thick, cut into 4 pieces
To make the caramel, add the sugar, water and ginger in a small saucepan on medium heat. Swirl the pan to make sure the sugar completely dissolves in the water. Keep a close eye on the mixture. After about 10 minutes, the water will start to evaporate and the mixture will go from translucent to an amber color. As soon as the mixture starts to change colors and thicken, remove from the heat. Caramel burns very fast and is extremely hot so make sure to keep a constant eye on the saucepan. Remove the mixture as soon as the caramel changes color and use immediately or the caramel will be too hard to handle.