Often times, a great salad is simply about a killer combination of ingredients. It doesn't have to be fancy, or have a ton of ingredients, but it does have to have a little heartiness and a mix of textures and flavours.
This is definitely the case with this super easy weeknight salad — it's got peppery arugula leaves, sweet blood orange and velvety rich avocado, all tossed with a tangy and sweet lemon and honey dressing. Pair it with seared chicken or steak and dinner is on the table in less than 20 minutes. This is also a fantastic way to use blood oranges in a savoury concoction. I often buy them at the store and thinly slice them for a healthy dessert, but they add a real sense of freshness to salads like these.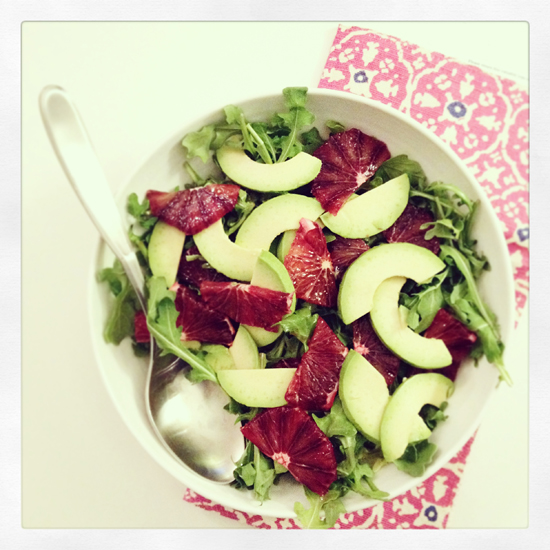 Blood Orange, Arugula and Avocado Salad
Serves 4
6 cups baby arugula
1 avocado, sliced
1 blood orange, thinly sliced into half-moons3 tbsp extra virgin olive oil
2 tbsp lemon juice
1 tsp liquid honey
Salt and fresh ground black pepper
In bowl, combine arugula, avocado and blood orange. In small bowl, whisk together the olive oil, lemon juice, honey and a generous pinch of salt and pepper. Drizzle over salad; toss to coat. Enjoy!